FitFlixCo™ 3-in-1 Body Sculptor
Sale price Price $87.99 Regular price $139.99 Unit price / per
Tax included.
BUY 1 GET THE 2ND ADDITIONAL 20% OFF Use CODE: 2XFIT
✓ Save 40%+ OFF ($50 OFF) FitFlixCo whilst stocks last!
✓ Burns calories and tones your body in just a couple of sessions.
✓ High waist design is to provide target compression which will slim your waist, thigh, and lift your hips at the same time.
✓ Comfortable to wear when you work out, and all day. 
✓ Restore the pelvis and lift the buttocks after delivery.
✓ 1000's of happy customers worldwide.
✓ Easy to use.
✓ 8+ year use-life.
✓ 90 day money-back guarantee, try FitFlixCo risk-free.
Tone Your Body On The Go!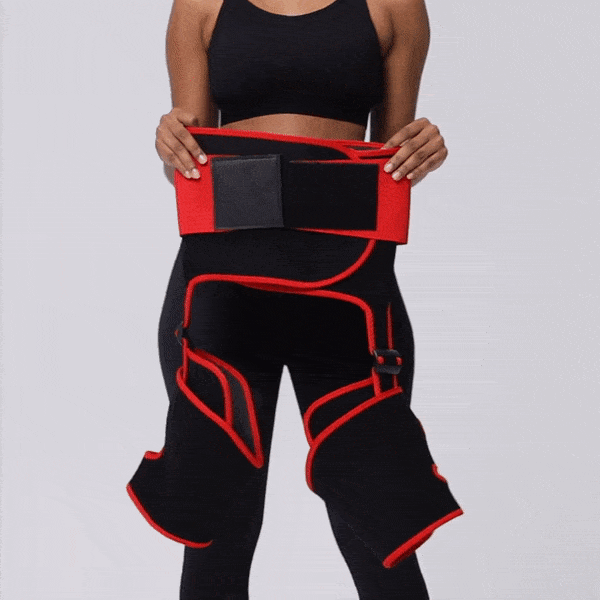 Size Chart
Measure your body with a tape rule, and Kindly check the size charts for your size.
Note: We recommend to choose a size down. Most customers are giving feedback that they rather have it a little tighter just for the compression and to see results quickly.
Wash Care:
Non-machine washable,

Gentle hand wash, maximum water temperature 40 ℃ (short washing time),

Do not wring,

Do not dry clean,

Hanging to dry naturally,

No ironing.
Our Guarantee
-
Not happy? Not a problem!
We are proud to offer a risk-free 90-day money-back guarantee.
Just follow our money-back guarantee protocol to receive a full refund!
- We offer easy, free exchanges for 30 days. If there's anything wrong with your order, please let us make it right! Worried your item won't fit you? Made a mistake? Even with all the help we provide, it can happen. You have 30 days to ask for another size and we'll send it over - free of charge!
Available Online Only. We Ship Worldwide!
Customer Reviews
Must Buy
This is a must-buy, I have seen results from the first day. I see so much sweat after running today I love it!
Quality
Very comfy, adjustable, and easy to use on your own. I use this along with the sweet sweat stick to promote sweat and I noticed a big difference in wearing them for about an hour.
Wonderful!
I purchased this product for weight loss purposes. I ordered an XL and right off the bat when I tried it on I noticed it was a little looser on the sides where my hips are, so I feel like I could've gotten away with a L. Then again if I would've ordered the L it probably would've been a little too tight and uncomfortable because you still need room to exercise. In my opinion, I would say go with your best judgement when it comes to what size to order! Overall it's a good product, it's durable and has that material that makes you sweat
Tip
Nice trainers but reminded to anyone with thin or paper skin like me; dont over tighten and dont fold skin on top of itself underneath the trainers. I did this and felt my skin pinch underneath the trainers but figure it wouldnt be a big deal cus it didnt hurt. I worked out and kept them on for a span of probably 4 hours, and when I took them off I found two lines of blisters where my skin was pinching! Thankfully they were small blisters, had I kept the bands on longer I'm sure they would've swelled up way worse. This isnt the products fault of course, just me putting the trainers on carelessly. Just wanted to inform people to be mindful when putting these on.
Just Amazing
It is really amazing, I 100% recommend it cause it helps to lose fat calories.